Inventory Tracking and Counting System
Inventory Tracking and Counting System is a location tracking and easy counting solution for companies in logistics, manufacturing, industry, hospitality and healthcare. Instantly or passively checking the items if they are in desired locations; and also counting inventory in very short time is offering a qualified value to the customer infrastructure.
Real Time Locating System of the Moving Items with Active RFID Technology
Secure and Forbidden Area Rule Sets
Passive RFID System for Easy Inventory Counting and Location Control
Prevent Misplacement and Thievery
Increasing Efficiency of Inventory Management and Reducing Cost
Location of the staff is important while initiating urgent calls. CALLVISION Staff Tracking System is helping medical staff to start calls practically. Beside that, hospital management can measure the performance by tracking the location of the employees.
Tracking Location of the Staff in the Buildings
Rule and Notification Set-up
Initiating Emergency Calls
Functionable Buttons – Task Tracking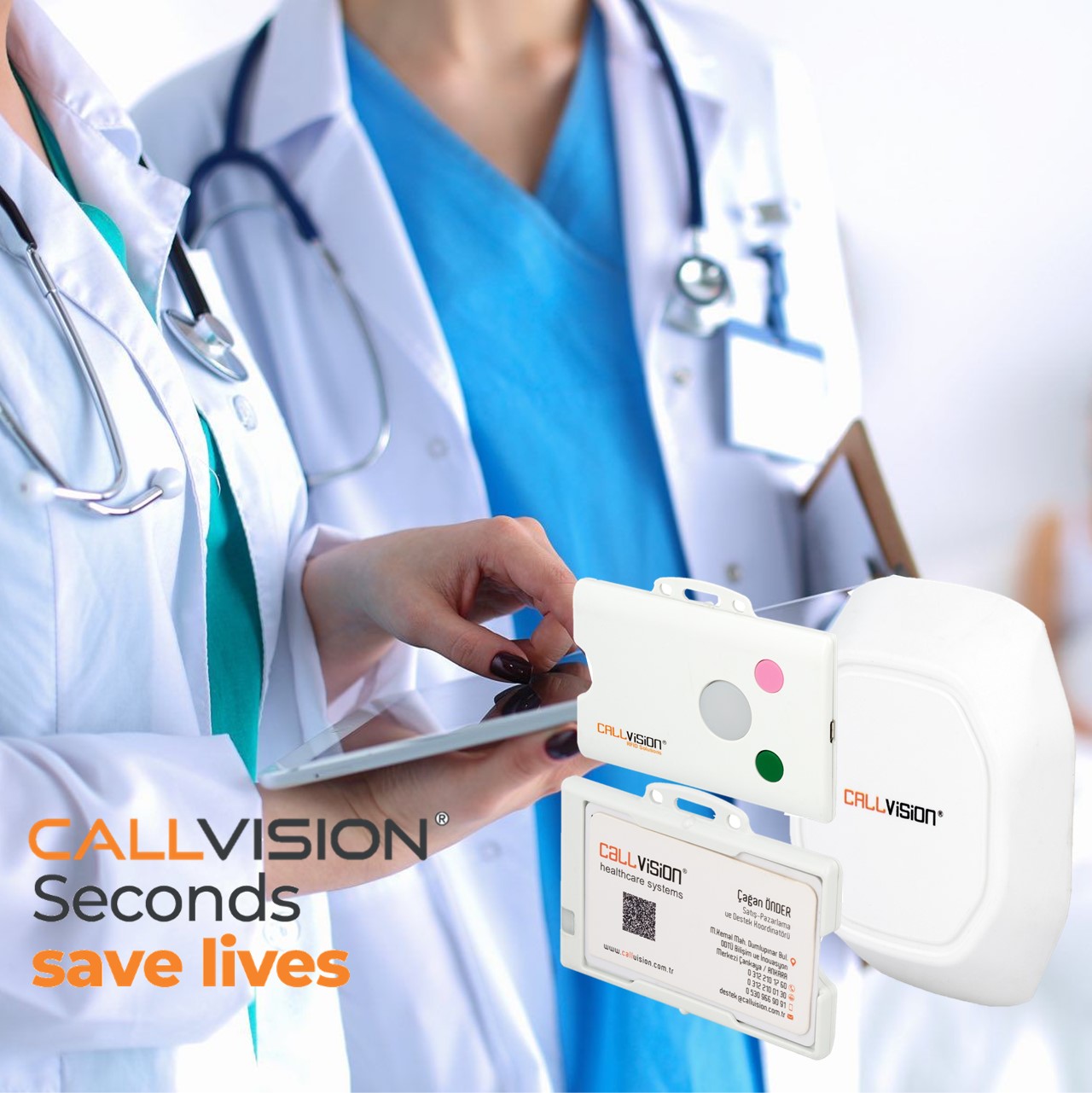 Laundry Management System
Laundry Management System tracks the dirty laundry in and clean laundry out Also there is station for registering new laundries like sheets uniforms
Dirty and Clean Laundry Tracking
Laundry Inventory Management